Galang Radio En Vivo!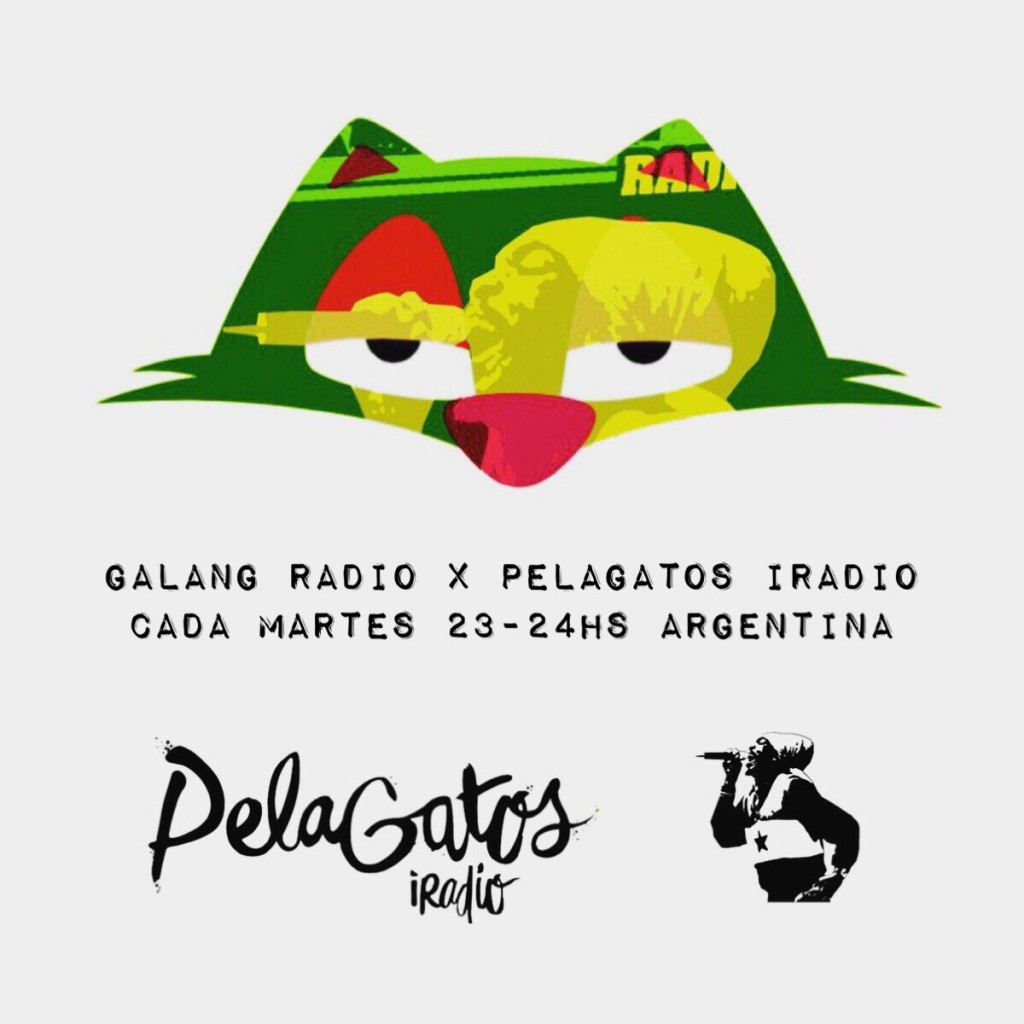 GALANG RADIO EN PELAGATOS iRADIO CADA MARTES!
Empezando el 8 de agosto, Galang Radio se transmitirá cada martes a las 23-24hs (hora Argentina) por PelaGatos iRadio. Sintonizen desde la pagina de PelaGatos cada martes para escuchar el programa en vivo! Transmitiendo desde San Diego, California.
Showtime: 7p PST / 8p Costa Rica / 9p Col, Mex, Panama, Peru / 10p Ven, PR, Chile / 11p Arg, Bra 
Starting August 8th, Galang Radio will be broadcasting live every Tuesday from 7-8pm PST on PelaGatos iRadio. Tune in via the PelaGatos website to hear the show live and direct! Broadcasting from San Diego, California. Please check our Facebook for more info.